About scar revision in Victoria.
When trauma to your skin occurs, discolouration, raised tissue and/or depressions can result, leaving behind an undesirable reminder of weight gain, growth spurts, accidents, surgeries or spells of acne. The best time to treat a scar is within the first few months following the injury; however, old scars can also be greatly improved. For Victoria and Vancouver Island residents who are troubled by body scars, facial scars or stretch marks, we offer a range of non-invasive treatment options to fade and smooth these otherwise permanent markings.
Scar revision helps with:
How it works:
A scar revision treatment plan will be established based on the type of scars to be addressed. A wide range of lasers, light devices, radiofrequency microneedling and injectable treatments are available to treat a variety of scar types. Cosmedica has had a particular specialized dedication and focus on scar revision for many years ranging from stretch marks and acne scars to traumatic, surgical and keloid scars. The various components of each scar are addressed including irregular red, white and brown colours as well as irregular texture ranging from indented to raised scars. Lasers such as UltraPulse® CO2, Fotona and Sciton Erbium lasers and non-ablative lasers like the ResurFX™ are commonly used as well as dermal fillers, neuromodulators and skin-care. Silicon creams/gels such as Strataderm® may be utilized depending on the scar type.
Before
After

*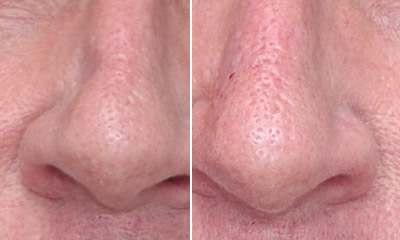 Cost
Starting from $250 per treatment
Number of treatments
1 to 8 treatment sessions
Scar Revision Frequently Asked Questions