About
BroadBand Light (BBL)™

treatments in Victoria.

BroadBand Light (BBL)™ treatments allow our Victoria and Vancouver Island patients to renew the youthful radiance of their skin by targeting signs of aging, acne, sun damage, scarring, skin laxity, and more. Skin-transforming BBL treatments give your specialist unique control over varying wavelengths to target a broad range of skin concerns. BBL treatments can safely treat both the face and body to firm, rejuvenate, and smooth skin. Rediscover youthful, vibrant, and healthy skin with this versatile technology.
BroadBand Light (BBL)™

helps with:
acne

pigmentation

skin laxity

rosacea

uneven skin texture

lesions

sun damage

visible blood vessels

wrinkles + fine lines
How it works:
During BroadBand Light (BBL)™ treatment, pulses of light are focused on the targeted area. The upper layers of skin are gently heated to stimulate skin cells and trigger collagen production. BBL treatment also uses photothermal energy to eliminate the appearance of red blood vessels and target unwanted pigment in lesions.
Before
After

*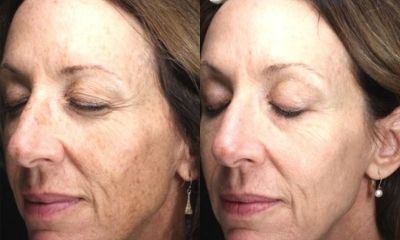 Cost
Starting from $460 per treatment
Number of treatments
Unlimited
BroadBand Light (BBL)™ Frequently Asked Questions